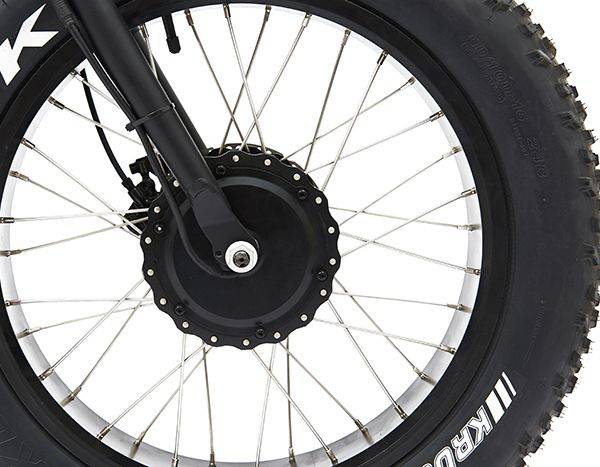 750W nominal (1000W peak) has an astonishing max speed of 25 mph and incredible acceleration capabilities. And you get one on the front, one on the back!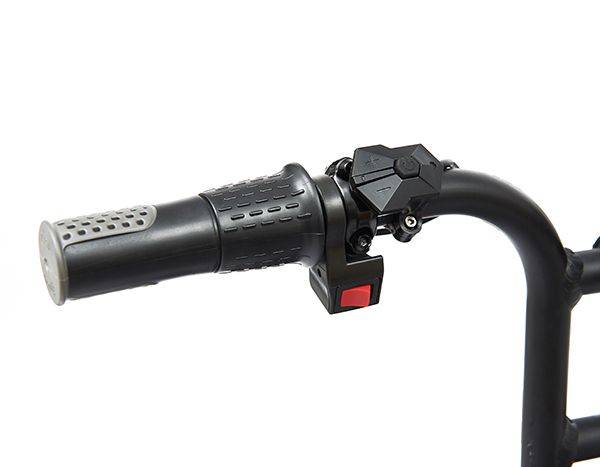 You can easily change the traction of the ebike from front wheel ride to rear wheel ride, or to all-wheel ride with the ease of push of a button. You can pick only to use the front motor or only the rear motor, or if you're feeling adventurous, just use both of them at the same time. This choice is all done by a simple switch on your handlebar.
Two-motor traction is a completely new way of riding your ebike. Especially when you're feeling adventurous or just want to zoom uphill without having to pedal.
Unlike traditionally single hub motored ebikes, you won't lose any traction going uphill, on contrary, you'll still be able to accelerate. The fat tires combined with the groundbreaking all-wheel drive, riding your ebike on the beach or snow is especially fun!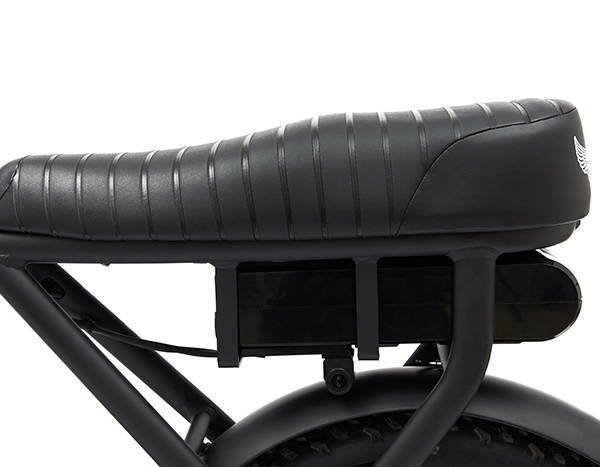 We use the best cell in our newest model which is Samsung. You can enjoy the leading battery technology which Tesla riders are enjoying. 
A battery with such capacity and technology let you have an amazing range where you will need to charge your battery less than others. A full charge will be enough for you for a couple of days of commuting.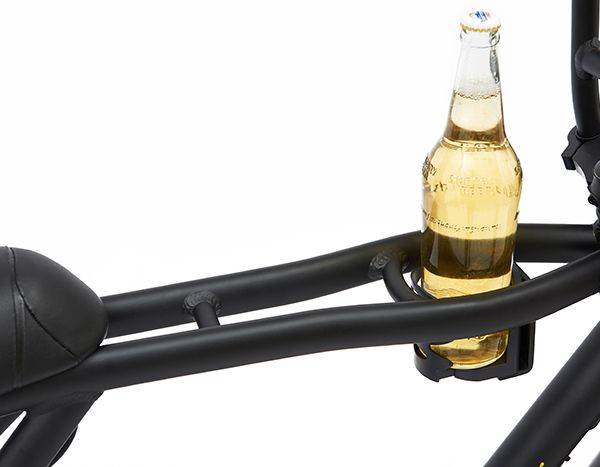 We're not saying you should sip your beer while riding this super powerful ebike, but if you wanted, you would have a place to secure it tightly.
Or water bottle, whatever.
Visibility is a huge safety issue on all bikes. That's why we use the brightest LED headlights on our D-Class. 
Tektro Hydraulic Disc Brake is designed to provide best brake performance for fastest electric bikes. You can always trust brake performance regardless of your speed, weight and even go downhill.
Rear Lights
Safety is a major concern for us. That's why all D-Class Electric bikes are equipped with LED rear lights to increase rear visibility. 
Both brake levers automatically cut off the motor power when they are applied to keep you safe in even the most surprising situations.
Some of the most fun environments to use D-Class is on snow or on the beach. You'll need the full fenders to avoid splashes!
We even made sure to put foot pegs for ta rear passenger, this is both a safety and a comfort bonus!
The Ariel Rider Electric Bikes' LCD display provides riders with all the information they need during a ride. Allows customization of many different specs, including speed limit. It's securely mounted directly to the handlebars and the display angle can be adjusted to accommodate different sized riders.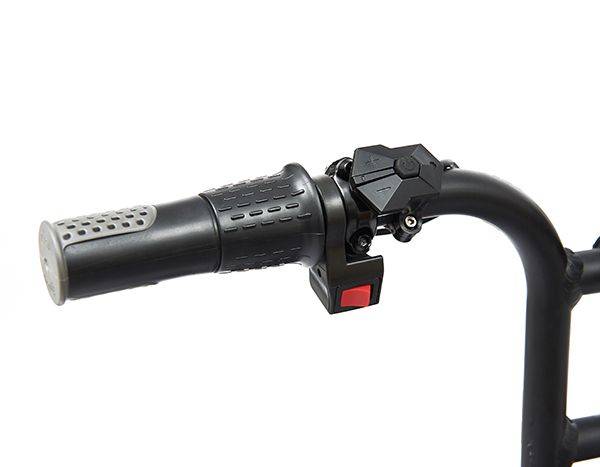 While we don't recommend electric bike riders to lift up the speed limiter on their electric bikes, we also support adventures of any kind with good safety measures. And this feature isn't only for adrenaline junkies! We have lots of clients who actually lower the speed limit to make sure their loved ones can't ride the electric bikes too fast.
We've programmed our ebikes in a way that every possible electronic malfunction (including an unplugged cable) has a specific error code on the screen. So when in the unlikely event of something going wrong, you'll know exactly which part of your electric bike to look at!